Whitehorse Business Group - Who are We?
We organise Melbourne's most valuable business networking events to help you connect, learn and grow your business.
The Whitehorse Business Group is Melbourne's leading independent business networking group. Our professional networking events and development workshops are designed to be valuable to you and your business. Our events are hosted in Melbourne's Eastern suburbs, centrally located around the rapidly growing business hub of Box Hill.
Read more
Read less
Our events help you connect and be part of a thriving business community. With such a diverse range of skills and expertise in the room, you won't leave without learning something new from our supportive community. We create engaging events for you to enjoy coming along to and we mix in a relaxed, yet purposeful and productive setting.
We have over 150 business members who attend our monthly events. Whether you're a freelancer working from home or a multinational MD, we offer a variety of events to help you make connections with like-minded professionals looking to collaborate. Our networking events are social with a strong sense of community. Our workshops are designed to help you stay informed and improve the way you do business.
Connecting within the business community helps grow your business. With over 80% of B2B buying decisions influenced by word of mouth, it's important for you to get out of the office and mingle.
You're welcome to join us.
Mingle with us and discover business networking that's social and strategic
COVID-19 resources for business
Access resources by the Victorian Chamber of Commerce and Industry to help navigate running a business in these difficult times.
Get Resources
Business Award Winners
The 20th Anniversay 2020/2021 Whitehorse Excellence in Business Awards have been awarded. Check out who won in the categories of:
Community Award
Sole Trader Business
Micro Business
Small Business
Medium Business
Large Business
Business Leader of the Year
Overall Business
City of Whitehorse Award
Check out the Winners
Fri 4 February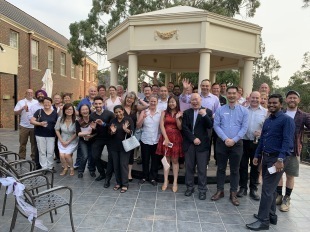 When: 4 February, 5:30pm - 7:00pm
Presented By: Whitehorse Business Group
Where: Canterbury International Hotel
Wed 16 February
When: 16 February, 5:45pm - 7:30pm
Presented By: Whitehorse Business Group
Where: Canterbury International Hotel
Cost Non-Members: $55.00*
Cost Members: $35.00*
*all prices include GST
Featured Member
healthAbility
healthAbility is a not-for-profit organisation that provides a large range of health services to the local area. We deliver efficient, effective and innovative health programs and partnerships that make a difference to those at risk and the broader community.
We offer individual, group and community-based programs and services for people of all ages. This includes allied health, counselling, oral health services, chronic disease management and social support and prevention programs. Priority is given to people who are at greatest risk of poorer health outcomes and our models of care are flexible and responsive, offering high levels of support.
Did you know?
During 2013/14 we connected with over 10,000 clients across 30,000 visits (this means we saw around 10% of the total population of Whitehorse)
Over 30% of our clients are from a culturally and linguistically diverse background.
Almost 20% speak a language other than English at home, with half of this group speaking Mandarin or Cantonese
Box Hill Family Dentistry is the newly opened private dental arm of healthAbility which offers affordable, quality dental care for the family, with no waiting lists or eligibility criteria. Offering a range of services by Australian qualified dentists including general dental treatments, care and prevention problems, oral hygiene and cleaning treatments, crowns and bridges, dentures, orthodontics and teeth whitening. Private health fund rebates are available on the spot, usually resulting in little to no gap payments required.
healthAbility is located on level 2, 43 Carrington Rd, Box Hill
For appointments contact 9890 2220. Open 8.30am to 5.00pm Monday to Friday. info@healthability.org.au www.healthability.org.au
Read More
Featured Sponsor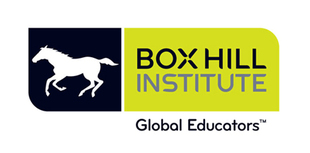 Box Hill Institute
Box Hill Institute is a leading Victorian vocational and higher education provider known for its collaborative and creative approach to education in Australia and overseas. The Institute has a long and diverse history and over the years has been the recipient of many awards and achievements demonstrating Australia-wide recognition for our efforts.
Box Hill Institute offers a wide variety of courses to both local and international students, from apprenticeships to degrees, short courses to diplomas, and in a range of delivery modes including full time, part time and off campus.
Our Teaching Centres enable students to achieve their career goals. We add value to businesses, and deliver innovation and technological change to industry. Our high quality strategic relationships, including our partnership with the Council for Adult Education, and our facilities and programs make us recognised leaders in a number of vocational areas.
Read More
How we can help grow your business
The 2020/21 Whitehorse Excellence in Business Awards
Wondering whether what goes on within the walls of your business is worthy of a win?
Local business awards are a great way to showcase what you do and how you do it well. By nominating your business, your profile and credibility get an instant boost. Imagine if you win.
Find out more
What do our members think?
Don't just take our word for it.

"The Whitehorse Business Group is an amazing community of business people from diverse industry backgrounds. Attending the various functions has been valuable because it provided the opportunity to network with the local business community, to share experiences, and to hear about how others approach different challenges in their business."
Lelen Kempe
Base Camp Kids
Our Sponsors