Whitehorse Business Group - Who are We?
We organise Melbourne's most valuable business networking events to help you connect, learn and grow your business.
The Whitehorse Business Group is Melbourne's leading independent business networking group. Our professional networking events and development workshops are designed to be valuable to you and your business. Our events are hosted in Melbourne's Eastern suburbs, centrally located around the rapidly growing business hub of Box Hill.
Read more
Read less
Our events help you connect and be part of a thriving business community. With such a diverse range of skills and expertise in the room, you won't leave without learning something new from our supportive community. We create engaging events for you to enjoy coming along to and we mix in a relaxed, yet purposeful and productive setting.
We have over 150 business members who attend our monthly events. Whether you're a freelancer working from home or a multinational MD, we offer a variety of events to help you make connections with like-minded professionals looking to collaborate. Our networking events are social with a strong sense of community. Our workshops are designed to help you stay informed and improve the way you do business.
Connecting within the business community helps grow your business. With over 80% of B2B buying decisions influenced by word of mouth, it's important for you to get out of the office and mingle.
You're welcome to join us.
Mingle with us and discover business networking that's social and strategic
COVID-19 resources for business
Access resources by the Victorian Chamber of Commerce and Industry to help navigate running a business in these difficult times.
Get Resources
Business Award Winners
The 20th Anniversay 2020/2021 Whitehorse Excellence in Business Awards have been awarded. Check out who won in the categories of:
Community Award
Sole Trader Business
Micro Business
Small Business
Medium Business
Large Business
Business Leader of the Year
Overall Business
City of Whitehorse Award
Check out the Winners
Fri 4 February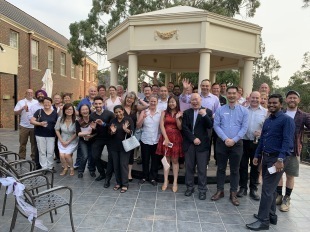 When: 4 February, 5:30pm - 7:00pm
Presented By: Whitehorse Business Group
Where: Canterbury International Hotel
Wed 16 February
When: 16 February, 5:45pm - 7:30pm
Presented By: Whitehorse Business Group
Where: Canterbury International Hotel
Cost Non-Members: $55.00*
Cost Members: $35.00*
*all prices include GST
Featured Member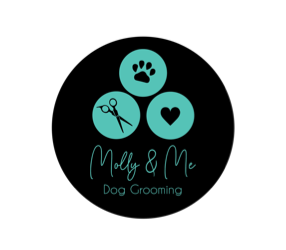 Molly & Me Dog Grooming
At Molly & Me Dog Grooming we aim to provide the highest quality service for you and your pup. From the products we use to our teams compassion and care, we take a lot of pride in creating a space that helps you both feel comfortable.
Molly was my childhood dog, I was blessed to grow up alongside a dog with a heart as pure as can be. The very reason I found my passion, a passion that ultimately led me to a career I love so very much.
Every dog is welcome to join the Molly & Me Pack- and thats exactly how my darling girl would have wanted it.
Read More
Featured Sponsor
Andatech
Since its beginning in 2003, Andatech has quickly emerged as a leading distributor of breathalysers in Australia, a result of its enduring emphasis on quality and performance.

In 2004, Andatech proudly became the first Australian company to receive the Australian Standard AS3547 certification for a personal breathalyser under $200. Since then, Andatech has strived to make a difference in the safety of its customers by expanding its product line to include highly accurate fuel cell breathalysers for industrial use.

With a focus on providing products that have a measurable impact on the consumer, Andatech invest heavily in research, development and quality assurance procedures before we import or manufacture a product.
Acknowledging the importance of ridding Australia's roads of drunk drivers and workplaces of drug-affected employees, Andatech was nominated as a finalist for the 2014 Whitehorse Small Business Award. For efforts in both business and community, Andatech was presented with a Highly Commended certificate in their division.

Please visit the Andatech website for more information on the comapny and their contribution to the community.
Read More
How we can help grow your business
The 2020/21 Whitehorse Excellence in Business Awards
Wondering whether what goes on within the walls of your business is worthy of a win?
Local business awards are a great way to showcase what you do and how you do it well. By nominating your business, your profile and credibility get an instant boost. Imagine if you win.
Find out more
What do our members think?
Don't just take our word for it.

"The Whitehorse Business Group is an amazing community of business people from diverse industry backgrounds. Attending the various functions has been valuable because it provided the opportunity to network with the local business community, to share experiences, and to hear about how others approach different challenges in their business."
Lelen Kempe
Base Camp Kids
Our Sponsors