Whitehorse Business Group - Who are We?
We organise Melbourne's most valuable business networking events to help you connect, learn and grow your business.
The Whitehorse Business Group is Melbourne's leading independent business networking group. Our professional networking events and development workshops are designed to be valuable to you and your business. Our events are hosted in Melbourne's Eastern suburbs, centrally located around the rapidly growing business hub of Box Hill.
Read more
Read less
Our events help you connect and be part of a thriving business community. With such a diverse range of skills and expertise in the room, you won't leave without learning something new from our supportive community. We create engaging events for you to enjoy coming along to and we mix in a relaxed, yet purposeful and productive setting.
We have over 150 business members who attend our monthly events. Whether you're a freelancer working from home or a multinational MD, we offer a variety of events to help you make connections with like-minded professionals looking to collaborate. Our networking events are social with a strong sense of community. Our workshops are designed to help you stay informed and improve the way you do business.
Connecting within the business community helps grow your business. With over 80% of B2B buying decisions influenced by word of mouth, it's important for you to get out of the office and mingle.
You're welcome to join us.
Mingle with us and discover business networking that's social and strategic
COVID-19 resources for business
Access resources by the Victorian Chamber of Commerce and Industry to help navigate running a business in these difficult times.
Get Resources
Tue 28 September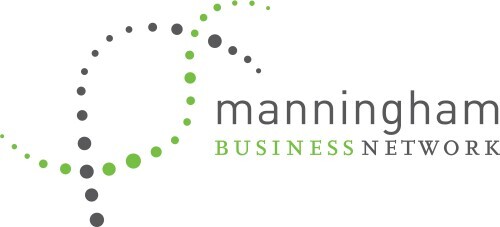 When: 28 September, 7:30am - 8:30am
Presented By: Manningham Business Network
Where: Virtually via Zoom
Thu 30 September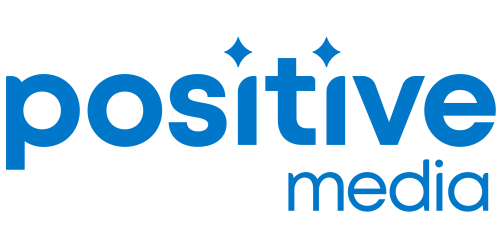 When: 30 September, 8:45am - 9:30am
Presented By: Positive Media
Where: Virtually via Zoom
*all prices include GST
Featured Member

Authentic Wise
We help organisations to become successful by transforming their operations, especially the organisations which are heavily relied on Microsoft Excel. We strieve to achieve >300% return on invest without investing in expensive IT solutions.
Imagine, how would you feel if your organisational tools are optimised, organisational processes are efficient and your teams have a positive, open and learning mindset.
To help your business to achieve your goals. Authentic Wise provides three services: (1) Business Transformation, (2) Process Improvement and (3) Unlocking business leaders' potentials
If you would like to explore different options to take your business to the next level, please feel free to contact us via hchow@authenticwise.com for a complimentary consultation.
Read More
Featured Sponsor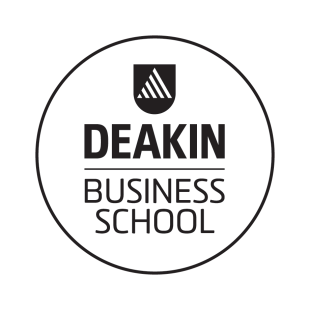 Deakin University
Deakin University
As one of Australia's largest universities, Deakin University has strong global linkages, world-class research and most importantly an educational portfolio that blends the best of campus and digital delivery into a highly supportive and personalised student experience.
Deakin is committed to making a positive a positive impact in our local and global communities. Through our award-winning teaching and world-class research, our enterprise and innovation we generate significant economic, environmental and social outcomes for our communities. Deakin's students, staff, alumni and many industry and community partners are actively collaborating to create healthier, sustainable and prosperous futures for our communities and beyond.
Deakin University is ranked in the top 1% of Universities worldwide (Shanghai Rankings Academic Ranking of World Universities) has over 61,000 students with over 30,000 of those at our Burwood campus.
To learn more about Deakin University visit: https://www.deakin.edu.au
About Deakin Business School
Deakin Business School (DBS) prepares graduates for careers of the future. We harness emerging technologies to facilitate innovative, borderless, socially responsible and personalised education.
DBS research informs our practice and impacts the communities with whom we engage. DBS holds prestigious international accreditations from European Quality Improvement System (EQUIS) and the Association to Advance Collegiate Schools of Business (AACSB) and is one of only 150 business schools to hold both accreditations, placing us in the top 1% of business schools worldwide.
In 2019 over 16,000 students were enrolled in either undergraduate or postgraduate study at DBS. All students have the opportunity to learn in our state-of-the-art teaching and training facilities, including our renowned cloud-based online learning platform, giving our students the flexibility to study without putting their life, family, or career on hold.
To learn more about Deakin Business School's wide range of course offerings, visit https://www.deakin.edu.au/business
Read More
How we can help grow your business
The 2020/21 Whitehorse Excellence in Business Awards
Wondering whether what goes on within the walls of your business is worthy of a win?
Local business awards are a great way to showcase what you do and how you do it well. By nominating your business, your profile and credibility get an instant boost. Imagine if you win.
Find out more
What do our members think?
Don't just take our word for it.

"The Whitehorse Business Group is an amazing community of business people from diverse industry backgrounds. Attending the various functions has been valuable because it provided the opportunity to network with the local business community, to share experiences, and to hear about how others approach different challenges in their business."
Lelen Kempe
Base Camp Kids
Our Sponsors