Education
Deakin University
221 Burwood Highway
Burwood, VIC, 3125
Ph: (03) 9246-8571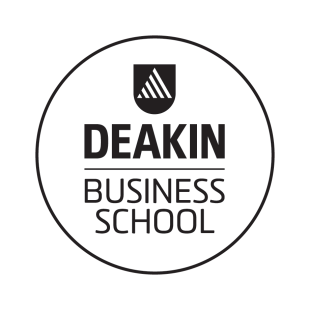 Deakin University
As one of Australia's largest universities, Deakin University has strong global linkages, world-class research and most importantly an educational portfolio that blends the best of campus and digital delivery into a highly supportive and personalised student experience.
Deakin is committed to making a positive a positive impact in our local and global communities. Through our award-winning teaching and world-class research, our enterprise and innovation we generate significant economic, environmental and social outcomes for our communities. Deakin's students, staff, alumni and many industry and community partners are actively collaborating to create healthier, sustainable and prosperous futures for our communities and beyond.
Deakin University is ranked in the top 1% of Universities worldwide (Shanghai Rankings Academic Ranking of World Universities) has over 61,000 students with over 30,000 of those at our Burwood campus.
To learn more about Deakin University visit: https://www.deakin.edu.au
About Deakin Business School
Deakin Business School (DBS) prepares graduates for careers of the future. We harness emerging technologies to facilitate innovative, borderless, socially responsible and personalised education.
DBS research informs our practice and impacts the communities with whom we engage. DBS holds prestigious international accreditations from European Quality Improvement System (EQUIS) and the Association to Advance Collegiate Schools of Business (AACSB) and is one of only 150 business schools to hold both accreditations, placing us in the top 1% of business schools worldwide.
In 2019 over 16,000 students were enrolled in either undergraduate or postgraduate study at DBS. All students have the opportunity to learn in our state-of-the-art teaching and training facilities, including our renowned cloud-based online learning platform, giving our students the flexibility to study without putting their life, family, or career on hold.
To learn more about Deakin Business School's wide range of course offerings, visit https://www.deakin.edu.au/business