Personal Services
Yarra Valley Water
Private Bag 1
Mitcham, VIC, 3132
Ph: (03) 9872-1245
Opening Hours
| | | | |
| --- | --- | --- | --- |
| Mon: | - | - | - |
| Tue: | - | - | - |
| Wed: | - | - | - |
| Thu: | - | - | - |
| Fri: | - | - | - |
| Sat: | - | - | - |
| Sun: | - | - | - |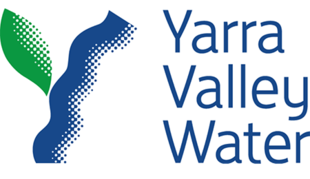 "Yarra Valley Water is the largest of Melbourne's three water corporations providing water supply and sewerage services to over 1.7 million people and over 50,000 businesses in the northern and eastern suburbs of Melbourne. "
Owned by the State Government of Victoria, our activities are overseen by an independent Board of Directors appointed by our shareholder.
As a retailer, we buy bulk water from Melbourne Water. This water is mostly harvested from protected mountain catchments. We are also responsible for taking away sewage for treatment. Most of the sewage is transferred to Melbourne Water's Eastern or Western treatment plants.
The balance is treated at our nine regional plants, several of which produce recycled water for use in new homes or for the irrigation of sportsfields or open space.
Our Operating Licence is issued under the Water Industry Act and covers approximately 4,000 square kilometres from as far north as Wallan and extending to Warburton in the east. We own and maintain over 9,000 kms of water mains and over 9,000 kms of sewer mains.
Our head office is situated in Mitcham and we employ around 620 staff.