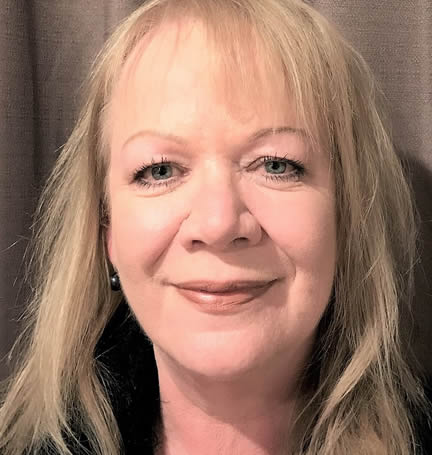 Kathy Collier
Kathy joined the WBG in 2009 after being involved in the Whitehorse Excellence in Business awards. Having spent many years working in the Whitehorse area as both an Employee and as a Business owner, Kathy is now General Manager of a NFP Organisation, METEC Driver Training, dedicated to improving Road Safety.
Appointed as Chair of the Group in 2017, Kathy brings a diverse business background to the Board and strives to connect businesses of all sizes and offer Industry relevant information to assist business growth and success.
Kathy credits the dynamic Board team and the Group's Administrator "extraordinaire" to her continuing enthusiasm and looks forward to contributing to the future success of the Organisation and its' work in the business community.
Kris Marinakis
Kris Marinakis joined the Whitehorse Business Group board in 2012 and was voted in as Deputy Chair in 2017.
Kris has been the Director of Quest Hotel in Mont Albert since 2012 and is actively involved in the Whitehorse Community. Quest Mont Albert is part of the Quest franchise and the property has been nominated as one of the top performing franchises 2 years in a row. Quest Mont Albert is a 50 room hotel that focuses on being the perfect choice for the corporate traveller. In his role at Quest, Kris puts a core focus on developing his team and creating a culture of passion, energy, and commitment to constant improvement. He believes that great results are simply the biproduct of giving your full commitment into doing what you love.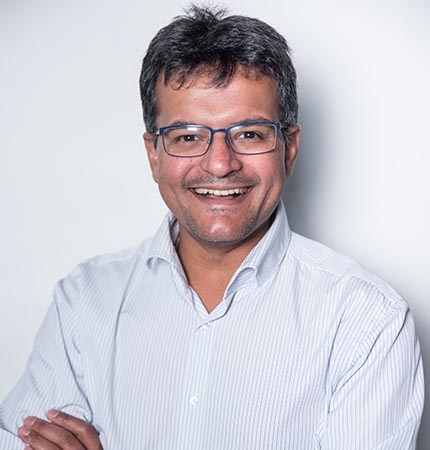 Ratanjit Singh
Ratanjit joined the Whitehorse Business Group in 2018.
His tertiary qualification include a Bachelor of Commerce (Accounting and Finance) and a Master of Electronic Commerce from Murdoch University in Perth; and more recently an Executive MBA from Melbourne Business School.
A seasoned banker, he spent 13 years working with a major bank in the areas of Commercial Banking and Risk Management.
Ratanjit is currently a director at AusPac Finance www.auspacfinance.com.au which is a finance broking company specialising in home and business loans. In his role, Ratanjit works with a wide variety of clients, ranging from assisting Australian consumers purchase their first home and investment properties; to assisting with the growth agenda of hundreds of Small to Medium Australian businesses. His vast finance experience has given him the expertise on assisting clients on how to present their case to financiers.
Outside work: Ratanjit has been involved in a number of community organisations and has recently taken up recreational cycling.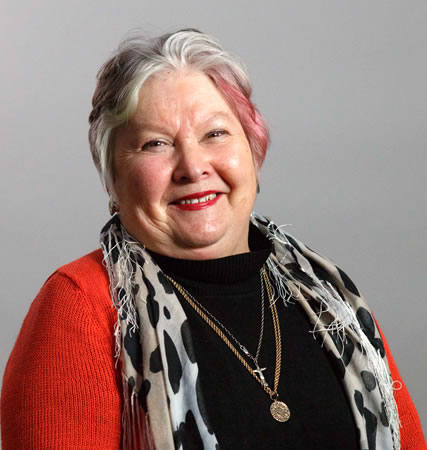 Merrell Harris
Sarah Milne
Sarah Milne is a Senior Graduate Recruitment Consultant at DeakinTALENT, Deakin University's Graduate Recruitment Employment Services team. DeakinTALENT offers a range of free services to employers including on-campus and online employer branding opportunities, the ability to connect with Deakin students any time, anywhere and recruitment agency services that include targeted advertising of vacancies, candidate search and shortlisting of applicants. DeakinTALENT makes it as easy as possible for employers to recruit Deakin students and graduates and Sarah works with employers in Melbourne's east to provide services that will assist them build the workfoce of tomorrow.
Tony Meechan
Tony Meechan, Client Relationship Manager for Adecco Australia brings a personal approach to a global organisation. A professional people 'connector' in business & community, creating mutually beneficial relationships & win scenarios by linking HR & Outsourced Business Cycle solutions for Small, Medium & Large enterprises locally, nationally & globally.
Tony is affectionately involved with volunteering in the community, rendering support to non for profit organisations through Adecco as part of their Corporate Social Responsibility Program & as an active member of Freemasons Victoria & now proud Board Member & Sponsor of the City of Whitehorse Business Group.
He is passionate about people & loves positively enriching relationships & experiences for the benefit of all including sponsors, members & guests of the City of Whitehorse Business Group by enabling them to connect around their interests in life. With a cool head, warm heart & working hands Tony is looking forward to getting to know & helping all of this wonderful business group.
Katherine Kyriakou
Katherine Kyriakou has lived and worked in the City of Whitehorse for over 27 years and is a Principal of Property Management at McGrath Estate Agents Blackburn and Box Hill ( Formerly Allens Real Estate). In 1994 Katherine and her husband Harry (Director/ Licensed Estate Agent) moved into business ownership and purchased the company that Harry worked for. Katherine made an extraordinary career change from a VCE Secondary Teacher and into the world of Property Management in Real Estate. Katherine is adamant that the key to sustaining sound business relationships is to actively engage with your clients whilst remaining approachable and communicative.
Katherine spends her time liaising with both investors and tenants, whilst at the same time ensuring that the business is functioning as a well-oiled machine, ensuring systems coordination, which in turn allow the company to work effectively and providing outstanding outcomes for all of our clients. Katherine is a firm believer in education and professional development for all her staff. Education is the key to success. Professional Development and in-services are conducted on a regular basis for all staff, ensuring that her Property Management team is always highly skilled in sound conflict resolution, highly developed in problem-solving and maintain a sound knowledge of the Residential Tenancies Act, thus ensuring that all clients are serviced to the optimum.
In her personal life, Katherine enjoys spending time at home with her family, cooking, gardening and walking. She also enjoys indulging in her passion for overseas travel. Quality family time with her husband Harry and two sons Elliot and Giorgio is high on her list of priorities. "Living and working locally in Blackburn is a great blend and I feel thankful and blessed to enjoy a balanced lifestyle of business and personal life". Katherine holds a Bachelor In Education and is a fully Licensed Estate Agent.
Sean Devitt
Sean joined the board in late 2018 and brings with him over 10 years of experience in the financial services industry. The majority of Sean's career has been spent in relationship management and sales roles, where he has built strong connections in not only financial services but also many other industries.
His current role is Business Development Manager for VicSuper where his focus is working with employers to promote and provide financial literacy education and training in the workplace. Assisting employers with engagement strategies and helping individuals take control of their personal financial situation is something he is extremely passionate about.
Sean current holds an Advanced Diploma in Financial Planning, is Regulatory Guide 146 (RG 146) complaint and is currently studying a Masters Degree in Business Administration.
In the year ahead he is looking forward to working with all members of Whitehorse Business Group to provide assistance and business support where ever possible as well as making new members and sponsors of the group feel welcomed whilst fostering lasting and worthwhile connections within the business group.
Peter Murray
Cr Tina Liu
Cr Tina Liu was elected to Council in October, 2016. She has tertiary qualifications in Information Systems and Commerce from Melbourne University. She works in marketing and event management.
Cr Liu is an active member of the local community and has assisted with various community initiatives such as safety and crime prevention, food safety, recycling/waste management, local business, arts and cultural activities and sports engagement.
Her interests include community service and engagement, community health and wellbeing, sustainability, urban design, local business and animal welfare. Cr Liu looks forward to working with the Whitehorse community.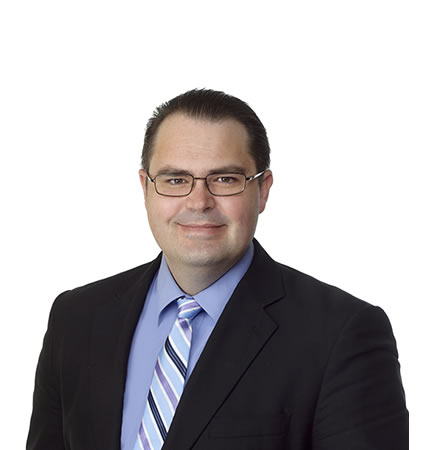 Cr Andrew Davenport
Cr Andrew Davenport was re-elected to Council in October, 2016. Andrew's tertiary qualifications include a Master of Commercial Law, Master of Business Administration (MBA), Bachelor of Engineering (Honours), and a Bachelor of Commerce. Andrew is married with two children.

He has been an active member of the City of Whitehorse for over 10 years and enjoys being a member of Freemasons Victoria, Box Hill Hawks Football Club, (social) member of Bennettswood Bowling Club, Box Hill Lions Club and is also an honorary member of the Mont Albert Surrey Hills Rotary Club.

Cr Davenport's areas of interest include supporting local businesses,
increasing library services, council finances, improving amenities across
Whitehorse and encouraging female participation in sport.
He represents Council in the following:
Whitehorse Business Group
Metropolitan Transport Forum
Advisory Committee for the review of the Chief Executive Officer's
development
Visual Arts Committee
Major Projects Councillor Reference Group
Laura Laje
Laura immigrated to Australia with her husband Eduardo over 15 years ago, searching for a better future for them and for their family. She is now a happy and busy mother of two boys.
Laura has been working for the Whitehorse Business Group for over 7 years as its administrator and events coordinator. In this position she combines her organisational skills with her passion for people. Laura enjoys playing golf – as a perfectionist, this is the right sport for her. Laura worked as a volunteer at Melbourne Visitor Centre for over 3 years and now she volunteers her time at her boys'
school. Laura is an invaluable member of the Whitehorse Business Group and plays a pivotal role in planning and managing every event we hold. The Whitehorse Business Group is very fortunate to have such an organised and passionate administrator.