Personal Services
Timbermate
PO Box 3019
Nunawading, VIC, 3131
Ph: (03) 9873-4811
Opening Hours
| | | | |
| --- | --- | --- | --- |
| Mon: | - | - | - |
| Tue: | - | - | - |
| Wed: | - | - | - |
| Thu: | - | - | - |
| Fri: | - | - | - |
| Sat: | - | - | - |
| Sun: | - | - | - |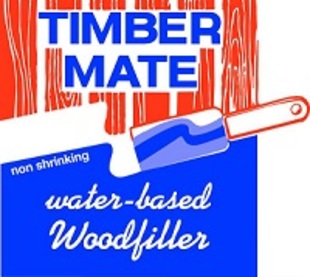 Timbermate Products commenced business in Mitcham in 1991 manufacturing wood fillers and allied products.
These include concrete fillers expanding fillers flexible fillers and no shrinking powder fillers. We also import a range of allied products from the USA which include adhesive removers epoxy pastes and rubber straps as well.
We export Timbermate to 16 countries around the world. Our products have been successful due to their uniqueness and high quality.
Our products are available from all leading paint and hardware stores as well as cabinet suppliers.
Our Timbermate and Earls MulTfill are 100% Australian Made and our company is 100% Australian owned.