Personal Services
Appliance Tagging Services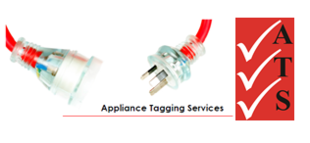 Appliance Tagging Services are nation-wide specialists in electrical testing and tagging. As registered electrical contractors with many years of experience, you can be assured ATS and its team of expert technicians will provide you with peace of mind in servicing all your electrical safety needs.

Through our interactive online reporting portal, ATS clients have unprecendented access to their test results along with the ability to generate interactive test and tag reports from any internet enabled computer.

With a client base boasting some of Australias largest and most respected organisations, why not contact us to find out how you can ensure you and your workplace "Plug in Safe". We are confident you will be delighted with our expertise, support network and outstanding service.
Specialties
Electrical Test and Tag, RCD Testing, Exit and Emergency Light Inspection and Test, Construction Testing and Tagging