Women in Business Luncheon with Donna de Zwart CEO Fitted for work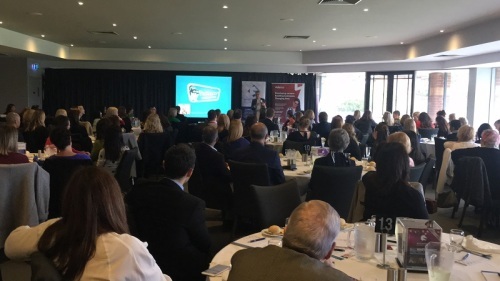 When: Thu 12 November, 11:45 am - 2:00 pm
Presented By: Whitehorse Business Group
Where: Box Hill Golf Club
Address: 202 Station Streel - Box Hill - 3128
Cost Non-Members: 70.00 (inc. GST)
Cost Members: 55.00 (inc. GST)
Based in Melbourne, Donna is a highly motivated leader with over twenty years' experience in consulting and the education sector. Donna believes in a collaborative leadership approach, and encourages a sense of fun and creativity.
Donna is the Chief Executive Officer of Fitted for Work, a not-for-profit dedicated to helping women experiencing disadvantage to regain their confidence and secure and maintain employment.
Donna believes every woman has the right to economic security. She understands from a personal perspective how important it is not only for a woman to experience the dignity that work brings, but also how employment impacts family, the wider community and the growth of the Australian economy and society as a whole.
Donna has held a range of executive roles in the commercial, VET and Higher Education sectors, which have centred around the development of innovative strategies that empower diverse groups.
Donna's previous positions have included General Manager with Vocation and BAWM, Associate Vice President with Diversity@Work, Department Head, National Learning and Development Manager and Senior Educator in Learning and Teaching.
What do our members think of events?

"The Whitehorse Business Group has been fundamental to building my freelance copywriting business. The 'Women in Business' lunch was the first event I attended over 2 years ago and the networking from that day kick started my business. Events are welcoming, without pressure and always well organised. Laura and the board have supported my business since the beginning and the work I've done for the Group has opened doors. It's great to be part of such a supportive local business community."
Danni Free
Freelance Copywriter