Technology and Accounting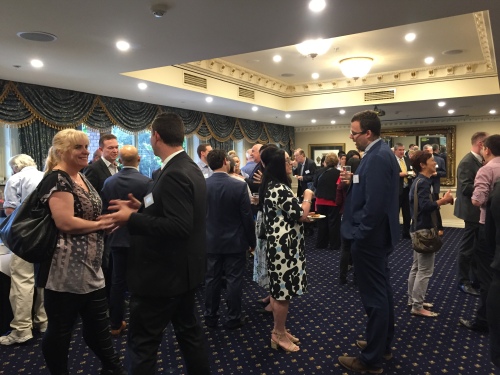 When: Wed 30 October, 5:30 pm - 7:30 pm
Presented By: Whitehorse Buisness Group & Saward Dawson
Where: Saward Dawson Premises
Address: L1, 20 Albert Street - Blackburn - 3130
There has been rapid development in accounting software and the associated systems that allow for data imports, streamlined processing and the automation of many of the processes that were previously manual and labour intensive. Many organisations still have a significant opportunity to take advantage of these developments resulting in improved efficiency, better quality and more timely reporting and paperless recordkeeping.
This session will outline a number of areas where these efficiency gains and quality improvements can be achieved. Many of the opportunities require minimal investment but can give a significant return.
Topics
Data capture and sharing vs data entry

Automating accounts receivable and accounts payable functions

Streamlining payroll

Solutions to increase accuracy and timeliness of reports

Technology and systems stocktake
Who should attend?
Anyone involved in the accounting function for a business whether as the small business operator/owner or as part of a larger team (ie CFO, finance manager)
About our presenters
Matt Stokes – Principal, Saward Dawson
Matt has had a wide range of business advisory and taxation experience assisting clients. He was the architect of many of Saward Dawson's data modelling tools and enjoys helping organisations understand their operations and plan for the future. Matt has more recently been assisting organisations to automate their accounting systems and leverage the latest technology to improve efficiencies.
Steven Ling – Manager, Saward Dawson
While Steven is based in our Business Advisory team he is a trouble-shooter that is not afraid to roll up his sleeves and get matters sorted. He has provided hands on help with optimising business processes, setting up of chart of accounts that comply with the various reporting needs. He has experience with the integration of accounting systems and reporting packages, particularly for Government and Not-For-Profit clients.
What do our members think of events?

"The Whitehorse Business Group has been fundamental to building my freelance copywriting business. The 'Women in Business' lunch was the first event I attended over 2 years ago and the networking from that day kick started my business. Events are welcoming, without pressure and always well organised. Laura and the board have supported my business since the beginning and the work I've done for the Group has opened doors. It's great to be part of such a supportive local business community."
Danni Free
Freelance Copywriter