Q&A session with Cr Denise Massoud & Cr Blair Barker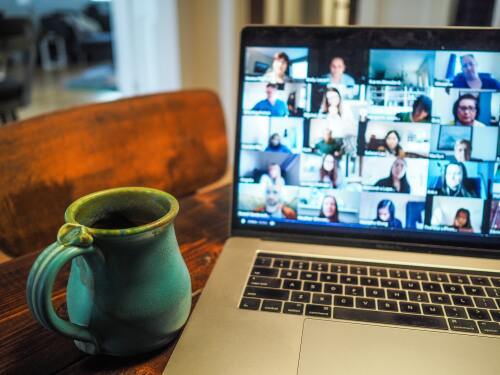 When: Wed 19 August, 12:00 pm - 12:30 pm
Presented By: Whitehorse Business Group
Where: Virtually via Zoom
Whitehorse Business Group is delighted to bring you Cr. Denise Massoud and Cr Blair Barker to a virtual session of Q&A where they will be addressing all your questions regarding the local community.

Cr Denise Massoud has lived in Whitehorse for 28 years. She was elected to Council in the October 2012 Council election.
Cr Massoud has worked on many committees to support local children and the community. Her interests include maintaining Whitehorse's treed residential environment and supporting enhanced aged care and disability services in the home.
She is keen for more Council funded childcare places and community and sporting facility upgrades.
She represents Council on the following:
Local Government's waste Management Forum to support the Metropolitan Waste Management Group
Advisory Committee for the review of the Chief Executive Officer's development
Audit Advisory Committee
Whitehorse Disability Advisory Committee
Whitehorse Reconciliation Policy & Action Plan Advisory Committee
Major Projects Councillor Reference Group
Eastern Region Group
Whitehorse Sports and Recreation Network

Cr Blair Barker was officially sworn in as a Councillor on 15 May 2017 following a countback of votes from the 2016 Council Elections. This is his first term on Council. Cr Barker is married with two boys, and has a keen interest in sport and business.
Cr Barker studied economics at Monash University and has worked predominantly in human resources. He also forged a career with the Army Reserve and received a Royal Australian Army Officer Commission in 1993. He was the founder and director of a BRW Top 100 "Fast Starter" Company 2007.
He is particularly active in the sporting arena and has memberships with Kerrimuir United Cricket Club and Whitehorse Colts Junior Football Netball Club. He is an accredited coach with the Australian Football Coaches Association (AFCA) and was AFCA's East Auskick Coach of the Year in 2014.
His areas of community interest include promoting the broader ben
What do our members think of events?

"The Whitehorse Business Group has been fundamental to building my freelance copywriting business. The 'Women in Business' lunch was the first event I attended over 2 years ago and the networking from that day kick started my business. Events are welcoming, without pressure and always well organised. Laura and the board have supported my business since the beginning and the work I've done for the Group has opened doors. It's great to be part of such a supportive local business community."
Danni Free
Freelance Copywriter