Managing the modern workforce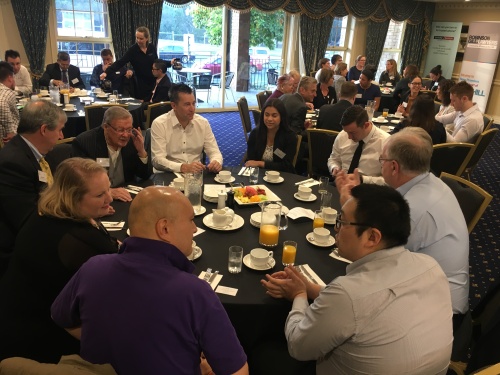 When: Fri 30 August, 7:00 am - 9:00 am
Presented By: Whitehorse Business Group & Rotary Club Box Hill Central
Where: Canterbury International Hotel
Address: 326 Canterbury Road - Forest Hill
Cost Non-Members: 55.00 (inc. GST)
Cost Members: 39.00 (inc. GST)

WHI336_ORD-20826-August-Invite-Managing-the-Modern-Workforce-Final.pdf (1017kB)
Guest speaker: Louisa Keck
Louisa is a Senior Facilitator and the #Ennials Stream Lead at Wake by Reach, a social enterprise of the Reach Foundation. Lou spends her time at Wake delivering engaging keynotes, experiential workshops and personal development experiences to organisations including Deloitte, Vicinity and Macquarie. She leads their #ennials offering which are all the things they do to help workplaces grapple with the impact of the millennial (and Gen Z) generation at work.
Louisa has been involved with The Reach Foundation facilitating youth work for more than 5 years, delivering workshops to thousands of young people over that time.
Outside of Reach, Louisa has recently graduated from RMIT University with a Bachelor of Communication and is currently doing a Law degree. She is a storyteller first and foremost, and is passionate about creating spaces that inspire others to tell their own stories too.
What do our members think of events?

"The Whitehorse Business Group has been fundamental to building my freelance copywriting business. The 'Women in Business' lunch was the first event I attended over 2 years ago and the networking from that day kick started my business. Events are welcoming, without pressure and always well organised. Laura and the board have supported my business since the beginning and the work I've done for the Group has opened doors. It's great to be part of such a supportive local business community."
Danni Free
Freelance Copywriter