Making Great Meetings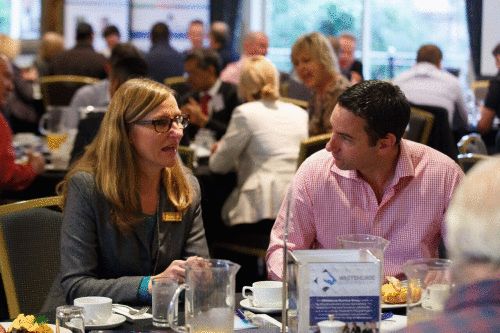 When: Fri 20 April, 7:00 am - 9:00 am
Presented By: Whitehorse Business Group
Where: Clarion Hotel on Canterbury
Address: 326 Canterbury Road - Forest Hill

Welcome-to-GIA-flyer-4.5.18.doc (2MB)
Facilitator: Jim Buckell from Groupwork Institute
Meetings matter. They are the lifeblood of groups where directions are set and bonds are formed that help people work well together.
Great meetings don't just happen. They are carefully planned, skilfully executed and thoughtfully reviewed. Well before it starts, you need sound structures and processes to help guide everyone through the business of the meeting.
The meeting facilitator also needs good self-awareness and a firm grasp of the skills involved in group work. Your task is to have a clear purpose, and then to pool everyone's experience and ideas to synthesise the best outcomes to achieve that purpose.
Well-run meetings are productive – and best of all, they are enjoyable, fostering a collaborative approach where people support the decisions they helped to create.
What you will learn
Agenda setting skills, using well-tested structures and processes
Practical facilitation: group processes and the skills required to apply them
Confidence and compassion to work well with groups
Ability to harness the wisdom of the group, maximising participation
Collaborative decision-making techniques
Skills to make meetings work well
Creating the physical space, acknowledging the need for natural light and fresh air
Self awareness
Emotional resilience
Capacity to manage hotspots and tricky bits
What do our members think of events?

"The Whitehorse Business Group has been fundamental to building my freelance copywriting business. The 'Women in Business' lunch was the first event I attended over 2 years ago and the networking from that day kick started my business. Events are welcoming, without pressure and always well organised. Laura and the board have supported my business since the beginning and the work I've done for the Group has opened doors. It's great to be part of such a supportive local business community."
Danni Free
Freelance Copywriter