Exploring being your own boss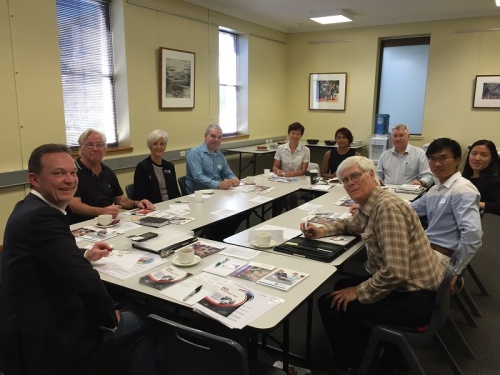 When: Thu 4 April, 5:30 pm - 7:30 pm
Presented By: City of Whitehorse & Box Hill Institute
Where: Box Hill Town Hall
Address: 1022 Whitehorse Road - Box Hill
Have you ever had a business idea or a dream of being your own boss but you are not sure where to start?
"Exploring being your own boss" is a program delivered by Box Hill Institute staff and small business operators.
During this FREE 2-hour introductory session you will be given the relevant information to make an informed decision about joining the 10-day short course in the future.
Cost for the full 10-day short course: This is a Federal Government sponsored program and there is no cost to participants from the following categories:
18 – 24 year old
Indigenous
Refugees
People with a disability
Retrenched workers
People from culturally and linguistically diverse backgrounds
Unemployed
Not in education or training
Our facilitator for this 2-hours introductory session will be Anthony Phillips from Box Hill Institute.
Light refreshments will be provided
What do our members think of events?

"The Whitehorse Business Group has been fundamental to building my freelance copywriting business. The 'Women in Business' lunch was the first event I attended over 2 years ago and the networking from that day kick started my business. Events are welcoming, without pressure and always well organised. Laura and the board have supported my business since the beginning and the work I've done for the Group has opened doors. It's great to be part of such a supportive local business community."
Danni Free
Freelance Copywriter