Active Networking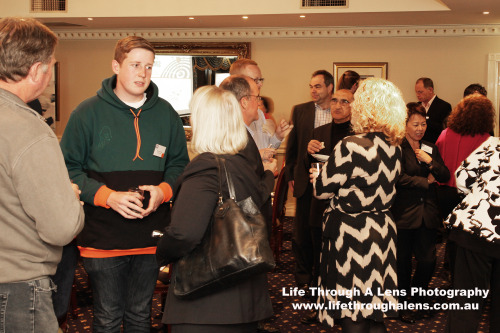 When: Thu 11 October, 6:00 pm - 7:30 pm
Presented By: Whitehorse Business Group
Where: Aqualink Box Hill
Address: 31 Surrey Drive - Box Hill - 3128

WBG9562-Whitehorse-Bus-Group-October-Invite-001.jpg (278kB)
Description
Whitehorse Business Group invites you to our first Active Networking Event!We believe that networking shouldn't be a bore! This event creates an exciting and dynamic environment full of games and activities to add some spice to your networking! The theme of this event will be on the importance of creating balance in a demanding business world and how you can unlock the best version of you that you can be! This event gives you the opportunity to meet new people, share a laugh, expand your knowledge, and above all, have fun!
Guest Speaker:
Matt Welsh OAM, Momentum at Work Presentation, Life Athletic
Topic: Lifestyle, hydration and sedentary behaviour.
After a successful swimming career which saw Matt Welsh represent Australia on the world stage for over 11 years and bring home over 30 international medals including 16 gold medals, Matt found a new passion with Health & Wellness.
Years of elite sports training techniques together with over 6 years of experience in the health and wellness industry, working with some of Australia's largest and best known companies, has given Matt a deep understanding of what is needed to perform in all areas of life.
Being physically, mentally, emotionally and spiritually fit is vital to reach your full potential and when they are used together regularly you start to see the benefits of momentum at work
What do our members think of events?

"The Whitehorse Business Group has been fundamental to building my freelance copywriting business. The 'Women in Business' lunch was the first event I attended over 2 years ago and the networking from that day kick started my business. Events are welcoming, without pressure and always well organised. Laura and the board have supported my business since the beginning and the work I've done for the Group has opened doors. It's great to be part of such a supportive local business community."
Danni Free
Freelance Copywriter