2020 Season Launch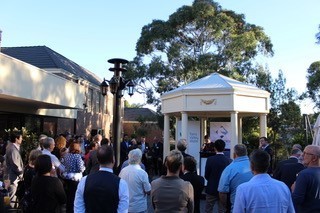 When: Thu 20 February, 6:00 pm - 7:30 pm
Presented By: Whitehorse Business Group Inc.
Where: Canterbury International Hotel
Address: 326 Canterbury Road - Forest HIll - Vic 3131
The Board of the Whitehorse Business Group would like to invite you to attend its 2020 Season Launch, where you will be able to connect with like-minded local business owners. Our networking sessions are conducted in a relaxed and fun atmosphere, for everyone to enjoy and get value from.
Looking forward to seeing you there!
The Whitehorse Business Group is an independent, not-for-profit organisation committed to helping Melbourne businesses connect, learn and grow.
We do this by hosting regular networking events and professional development workshops known for raising the standard and providing exceptional value to members and guests who attend.
We seek out inspiring and thought-provoking speakers to challenge intelligent business leaders in how they think and what they do. Our workshops are created to help you with the common challenges of running a business and to do business in a better way. Our events are well organised, promoted, and well attended to help you raise your professional or business profile.
What do our members think of events?

"The Whitehorse Business Group has been fundamental to building my freelance copywriting business. The 'Women in Business' lunch was the first event I attended over 2 years ago and the networking from that day kick started my business. Events are welcoming, without pressure and always well organised. Laura and the board have supported my business since the beginning and the work I've done for the Group has opened doors. It's great to be part of such a supportive local business community."
Danni Free
Freelance Copywriter