Professional Services
Kylie Saunder Copywriting
PO Box 331
Hawthorn, VIC, 3122
Ph: 0411 239-878
Opening Hours
| | | | |
| --- | --- | --- | --- |
| Mon: | 10am | - | 4pm |
| Tue: | 10am | - | 4pm |
| Wed: | 10am | - | 4pm |
| Thu: | 10am | - | 4pm |
| Fri: | 10am | - | 4pm |
| Sat: | - | - | - |
| Sun: | - | - | - |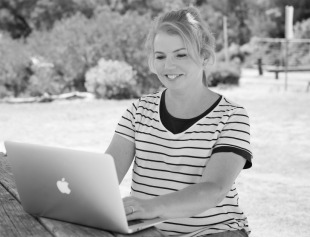 I'm Kylie Saunder, an SEO Copywriter and Content Creator.
I write high quality, engaging online and offline content for small and medium businesses that's easy to understand and highlights your business unique features and benefits.
By taking the time to understand your business I produce quality content tailored to your audience that informs, engages and converts.
With over 15 years of writing experience, up to date SEO knowledge and a business and marketing background, I've helped clients with the following type of copywriting:
1. Copywriting website content
Website content must please Google and other search engines, but must also appeal to your target reader and prospective clients.
My clients value the way I combine my business, marketing and SEO copywriting experience to create compelling website content that converts.
2. Copy editing website and blog content
Clients use my services when they've got the 'bare bones' of their website or blogs.
With an 'outsider' view and a clear idea of who their target audience is, I transform their content from ho-hum to compelling.
I've been told I have an uncanny ability to get the ideas out of their head and onto the page.
3. Repurposing content
From half written Word documents, to old blog posts or notes from a presentation or conference.
I use my client's voice and re-energise their content – it's a little like a 'content makeover / facelift'.
4. Email templates and letters
Clients use my copywriting services to create or edit their email templates and auto-responders. From a law firm with a series of email responses to a medical practice's new patient letters and follow-ups.