Marketing
ZOOhaus
2/17 Culwell Ave
Mitcham, VIC, 3132
Ph: 0408 396-058
Opening Hours
| | | | |
| --- | --- | --- | --- |
| Mon: | - | - | - |
| Tue: | - | - | - |
| Wed: | - | - | - |
| Thu: | - | - | - |
| Fri: | - | - | - |
| Sat: | - | - | - |
| Sun: | - | - | - |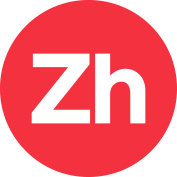 What does ZH do?
ZOOhaus is a creative Mobile Application Design and Development start-up, delivering beautifully designed iOS and android mobile apps.
How do we do it?
By adopting a consultative person to person approach, we will work alongside you to gain an intimate understanding of your business to ensure your mobile app achieves your goals.
Why do we do it?
ZOOhaus was created out of a need for flexibility and unity between running a business and a family. Both of these professions require full time dedication, energy and commitment.
An Interior Designer from Melbourne, JO brings creativity, design and consultative skills from a career working for architectural firms and in managing her own design consultancy.
With an ever changing digital climate JO launched ZOOhaus to enable small business owners an opportunity to enter into the mobile application platform in a financially achievable way.
Whats the difference?
While there are other ways out there to get a mobile app produced quickly and cheaply, these will not get you what you need. ZOOhaus' goal is to partner with you, to evolve and have a long term business relationship. We are not a conveyor belt of app production. We design carefully and are thoughtful about how each function will benefit your business and be utilised.