About the Judges
Learn more about the judges for the 2019 Whitehorse Business Awards.
Marcus O'Donohue
Motive In Action P/L
Marcus is an experienced business advisor and coach with a background with some of Australia's biggest brands. Generous with his support and mentoring of others, he has an astute view of what's not working and passionate about solving business problems. Working with small and medium sized business owners that want to grow, improve their profits, get time back and have their business take care of them, not the other way around.
James Grima
PositiveTraining
James always had a hunger to succeed and that's why he began his career as a Pizza Delivery Driver.
Opening his first business at age 19, he has owned and operated his own pizza chain in his 20's and later a retail & hospitality training company in his 30's working with clients from McDonalds to Macquarie bank.
With 25 years of business experience, he coaches CEO's, executives and solopreneurs to grow their businesses & themselves personally and professionally, via one on one coaching, workshops, seminars and 6 times a year on tour with Tony Robbins.
James has a beautiful partner 'Christine' and 3 amazing kids, Nathan, Matthew & Jennifer.
Stan Crinis
Forest Hill Chase
Stan has over 30 years' experience in retail property management and has been with JLL for 6 years.
Stan's experience includes 20 years with Westfield during which time he launched major developments at Miranda in Sydney, Southland in Melbourne and a number of development phases in Westfield Doncaster. He also spent some six years as senior leasing executive responsible for Westfield Fountain Gate, Doncaster and Westfield Geelong.
Stan is currently Centre Manager of Forest Hill Chase being one of the larger assets owned by 151 Property in Australia.
Stan is a proven team leader with a demonstrated passion for retail and executing plans ensuring the Shopping Centres he manages meet the needs of their catchment, maintaining and growing their market position and ultimate value to their owners and the communities they serve.
Helen Ellis
Whitehorse City Council
Daryl Mitchell
Light FM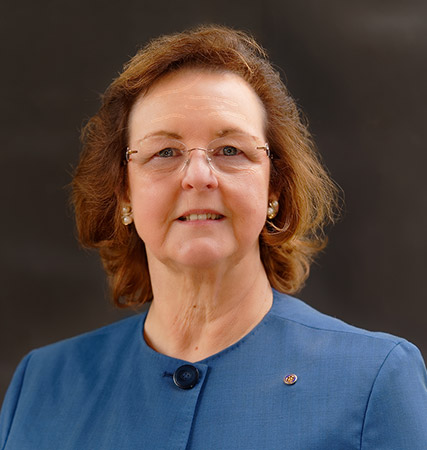 Diane Fisher
Bendigo Community Bank
Joshua Morse
Saward Dawson
Joshua is a Business Advisory Partner with Saward Dawson who has worked as a business and tax advisor for over 20 years. Joshua works with many different types of business clients operating both within and outside of Australia.
Joshua's particular areas of technical knowledge and expertise are in corporate and individual taxation, trusts, GST transactions and compliance, business and tax structuring, foreign owned subsidiaries, cash flow modelling and business strategy. Joshua also advises not for profit clients in the areas of income tax exemption and Deductible Gift Recipient endorsement, GST, accounting systems, and remuneration structuring.
Joshua enjoys working on strategies and outcomes for his clients and seeing them reach their lifetime personal and business objectives. He has a passion for training and mentoring and is involved with overseeing staff development and training.
John Downes
acorro
John Downes is a Strategic Business Mentor at acorro. supporting success and is judging the Whitehorse Business Group Awards for the sixth year running. As a 30 year experienced professional, he supports business owners and CEOs to achieve enjoyment, fulfilment and earn a just financial reward from their businesses.
He has gained significant experience as a business mentor from serving over 400 organisations (big, medium and emerging) across 15 industries in Australia, the United Kingdom, Asia and the United States of America. In 2009, he retired as a partner from global consulting firm, Deloitte, to establish acorro.
Today, he mentors CEOs and business owners of organisations with 10 – 300 staff, to help them to:
Set the vision of their organisation and plan how to achieve it
Build their businesses with the resources, skills and capabilities to deliver their vision
Focus on doing the right things right and to achieve their visions by measuring and managing their performance
Provide coaching to support them to face their growth challenges.
Andrew Crossley
Australian Property Advisory Group
Shane Riddle
Heart Foundation
Shane is the CIO of the National Heart Foundation of Australia. Having over 20 years experience in information technology with a diverse background across a varied mix of industries including finance, manufacturing, hospitality and NFP.

Shane has been an integral part of leadership groups across many organisations. Responsible for advice and direction on the effective use of technology with a business lens, enabling and fostering a competitive edge, often within a highly contested and ever changing market place. This was evident by Shane being selected in the top 50 CIO's in Australia in 2017, winning the most innovative award at Digital Velocity in 2018 and being the cover story for March 2019 edition of Business Chief ANZ. Being the customer advocate, Shane brings the customers voice to the table which has lead Shane to repeatedly deliver rapid and sustainable improvements and leading innovation projects to help develop new products and services as well as enriching existing ones.

Shane holds a MBA, is a non executive director and Treasurer for METEC and is a member of Australian Institute of Company Directors
Jacinta Richards
Robinson Gill Lawyers
An advocate for supporting people who have been physically injured in the workplace, have suffered trauma as a result of a motor vehicle accident and have hurt themselves in public places.
Jacinta has over 20 years of experience helping those affected to get everything they are entitled to.
Gloria Ammerlaan
Connect Business Agents Pty Ltd
Gloria Ammerlaan, Principal of Connect Business Agents Pty Ltd is a well-respected and experienced licensed business broker who specializes in the sale of businesses, business valuations and market appraisals and general business consultancy.
Having sold hundreds of businesses during her career, Gloria prides herself in offering the business seller the very best of service and advice. Assisting the client from listing the business for sale all the way through to settlement.
A Qualified Registered Business Valuer of the Australian Institute of Business Brokers for small to medium enterprises, Gloria is able to prepare Formal Business Valuations for her clients.
Gloria is a Licensed Real Estate Agent, a Certified Practicing Business Broker and a Fellow of the Australian Institute of Business Brokers. She is also a member of the REIV.
Gloria was awarded the AIBB National 'Senior Business Broker of the Year 2015'. This was the first time the award was won by a Lady. She has won Victorian Business Broker of the Year in 2018 and 2019. Over time Gloria has been awarded many other accolades for service and commitment to her industry.
Steven Rouget
Action Coach
Gabby Knaepple
Rotary Club of Nunawading
Gabby has been a member of the Rotary Club of Nunawading since 2011. She is currently President of the club for the 2019/2020 Rotary year.
She is also the Secretary for a Not for Profit organisation, Eastern Emergency Relief Network based in Mitcham.
She recently retired from The Australian Public Service after spending many years in Centrelink, primarily in the Compliance space, where she specialised in training, quality and development.
Gabby holds a Diploma in Government, Certificate IVs in Project Management, Fraud Detection and Compliance.
From 1996 to 2004 Gabby assisted her partner run a small limousine business based in the Eastern suburbs of Melbourne.
Danielle Piric
Yarra Valley Water
John Lynch
Rotary Club of Nunawading
John has been a member of the Rotary Club of Nunawading since 1992. He is a Past President of the Club and currently serves as Vocational Service Director.
He has a B. App. Sc. majoring in Analytical Chemistry and has worked in a research laboratory and as a sales representative for scientific equipment for Hewlett-Packard (HP). At HP, he moved into the Information Technology (IT) field and then worked for Ericsson and Oracle Corporation.
He is currently a Relationship Manager with Computershare Investor Services, an Australian multinational leader in its chosen fields. John provides support and advice to clients in the area of share registry management, IPOs, corporate actions, payments and securityholder communications.
Elizabeth Paglia
COMMERCIAL & SMALL BUSINESS CO-ORDINATOR –Box Hill Business Enterprise Centre
Elizabeth is an experienced small business mentor, specialising in start up business. She has been working with Box Hill Institutes NEIS program for 10 years. In addition to the NEIS program Elizabeth provides small business mentoring at Manningham, Whittlesea & Boroondara Councils and has national accreditation as a Business Advisor with Business Enterprise Centres Australia (BECA).
Prior to this Elizabeth managed a Small Business Incubator , Wimmera Business Centre (Horsham BEC). Elizabeth has also previously worked in varying roles in the Local Government sector. Elizabeth is a former business owner/operator of two businesses in the Agricultural sector. Elizabeth was awarded the young Rural Ambassador Award – Victorian Government Bursary in 1999, 2014 was nominated for the NEIS Unsung Hero Award and in 2015 was awarded an International Business Scholarship for a Study Tour of China. Elizabeth has a Bachelor of Commerce – International Business and has a Diploma Applied Science, Certificates IV in TAE & Business.
Previously, Elizabeth has participated as a Judge in Whitehorse Business Awards in 2015 & 2016. Elizabeth enjoys her work with small business but also Taekwondo, Crossfit and Yoga classes in between her most important role, being mum to her two children, Michaela & Thomas.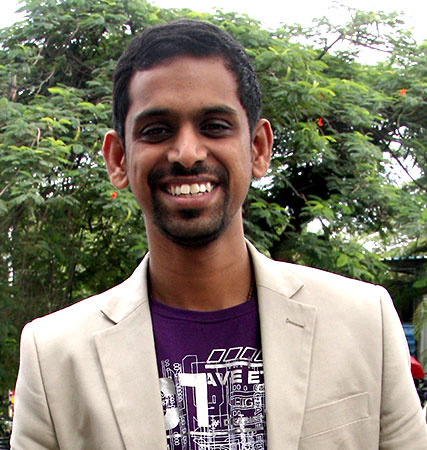 Shriram Iyer
Business Nirvana Consulting
Shriram facilitates workshops on leadership and marketing for the corporate sector, coaches small business owners on digital marketing and is a regular speaker at events.

Having worked at corporates such as Sensis and AGL, Shriram has directly assisted over 1000 small-to-medium businesses. He has an MBA in Marketing & Strategy from the Melbourne Business School.

Shriram also is on the Multicultural Business Ministerial Council that sees him provide advice to the Small Business Minister of Victoria.

Climacus Pacheco
Business Transformation Solutions
Clim is a widely travelled and internationally experienced leader in the fields of management, leadership, insurance and finance, engineering, education and consulting in various organisations in Australia, India and the UAE with a strong reputation for achievement of financial and service delivery targets.
Qualified as an Electrical Engineer with a MBA, a Graduate Diploma in Vocational Education and Training, a Diploma of Financial Planning, a Diploma in Project Management, and Global Strategic Management program at Harvard Business School, his particular strengths include strategic planning, risk management, policy formulation, organisational restructuring, change management, project management, industrial and human relations and employee development in the private and public domains.
He currently is Director of Business Transformation Solutions whose aim is to create brighter futures for individuals, companies and countries.