Information Technology
Itomic - Websites & Mobile Apps
Suite 2a, 39 Railway Road
Blackburn, VIC, 3130
Ph: (03) 9380-7775
Opening Hours
| | | | |
| --- | --- | --- | --- |
| Mon: | 0900 | - | 1700 |
| Tue: | 0900 | - | 1700 |
| Wed: | 0900 | - | 1700 |
| Thu: | 0900 | - | 1700 |
| Fri: | 0900 | - | 1700 |
| Sat: | - | - | - |
| Sun: | - | - | - |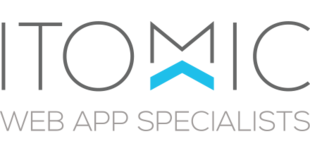 Established in Perth in 2000, and in Melbourne since 2008, Itomic is an open source web/app specialist IT company. Our 300+ clients range from SMEs through to charities, government and ASX-listed.
Notable clients include:
- Law Library of Victoria
- Victorian Chamber of Commerce & Industry
- RSPCA (Australia)
- Small Business Development Corporation (WA)
- City of Albany
- City of Boroondara (Libraries)
- Cogstate
- City of Fremantle
- McPherson's
- State Library of WA
Our principle development technologies are:
- Laravel (framework), for highly custom (bespoke) projects
- Drupal (CMS), typically for medium-large organisations
- WordPress (CMS), typically for SMEs
- Flutter (framework), for high-speed Android and iOS mobile app development
We have the skills, capacity and experience to successfully deliver projects from $10k to $500k.
Team members are both onshore (Melbourne & Perth) and offshore (Vancouver, Japan, and India). We deliver more economical pricing than comparable fully onshore agencies.
The services we provide include:
- Consultancy
- Planning
- Project Management
- Design
- Development / Coding
- Testing
- Hosting (single and multi-tenant)
- Security
- Maintenance
We welcome your enquiry.