Speed Networking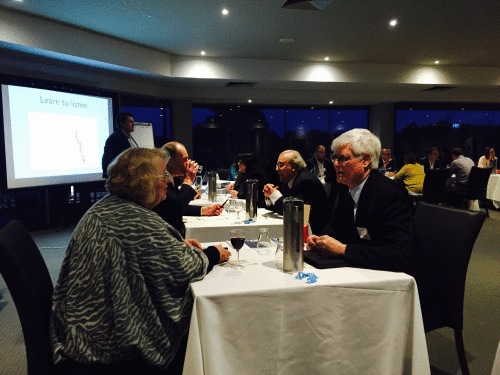 When: Thu 21 June, 5:30 pm - 7:30 pm
Presented By: Whitehorse Business Group
Where: Box Hill Golf Club
Address: 202 Station Street - Box Hill

WBG9406-June-Invite-Speed-Networking-001.jpg (316kB)
Fast networking. Great contacts. Amazing Ideas.
Guest facilitator: Sandi Givens
80% of your business comes from word to mouth!
Fast networking. Great Contacts. Amazing Ideas!
Came along for an evening of fun and get to know and network with like-minded people. This will be a great session of Speed Networking.
Places are limited so book your ticket now to avoid disappointment.
Don't forget your business cards!
What do our members think of events?

"The Whitehorse Business Group has been fundamental to building my freelance copywriting business. The 'Women in Business' lunch was the first event I attended over 2 years ago and the networking from that day kick started my business. Events are welcoming, without pressure and always well organised. Laura and the board have supported my business since the beginning and the work I've done for the Group has opened doors. It's great to be part of such a supportive local business community."
Danni Free
Freelance Copywriter