Education
Toepaz Dance Studio
9 Silver Grove
Nunawading, VIC, 3131
Ph: (03) 9878-0935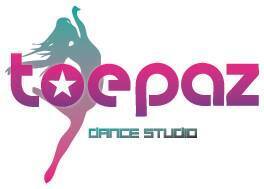 ABOUT TOEPAZ DANCE
- A dance community like no other -
Toepaz Dance Studio has quickly become The City of Whitehorse Community's most recognised dance studio.
Its state of the art dance facilities and modern training studios are a proud second home to many children from all areas of Melbourne.
In 2019, 2020/2021 Toepaz Dance was recognised and nominated by The City of Whitehorse for Excellence in Business Awards and WON the award for 2020/2021. It was an absolute privileged to win this award and presented by the City of Whitehorse Board Members. We also had the privilege to perform at this very prestigious event in 2019.
We are committed to providing an environment that focuses on life skills where students are nurtured and supported in a happy and safe dance environment, whether they want to pursue a career in dance or just experience the joy of dance whilst providing them with the most high quality and professional dancer training.
For those students wanting to pursue a career in the industry, Toepaz Dance offers new and innovative programs to support all performers, creating the versatile performer.
Our 3 Unique Programs are revised yearly in order to meet the changes in the industry.
The Dancer with our Rising Star Program, The Musical Theatre Performer with our Performance Pathway Program & the overall performer with the The Triple Threat Program.
All members at Toepaz Dance will positively develop valuable skills in which they can apply in all aspects of life and make life dance friends. We are a community, which welcomes all with kindness.
We offer a variety of dance classes, styles and training programs over 6 days a week for 18 months to Adults, which welcomes abilities, both recreational, and Career Students; Beginner to Advanced Levels.
We are dedicated to bringing high quality dance training for all students with diverse interests, backgrounds and ages whilst offering a wide range of styles and services in a supportive, fun, organised and friendly atmosphere.
Students from Toepaz Dance have graced the professional stage in numerous shows and events, and have been accepted into full time dance institutions.
Some highlights include: Moomba, Special Event Galas, Festivals and TV Events.
As well as of our students performing in Professional Broadway Musicals, The Australian Ballet - Nutcracker, MCG Live Performances, Youth Companies, TV Commercials, TV Shows and Modelling.
Acceptances into full time dance schools such as The Victorian College Of The Arts, Brent Street, Patrick Studios Australia, Transit Dance, Spectrum Dance Full Time.
FOUNDER AND DIRECTOR OF TOEPAZ DANCE STUDIO, STEPHANIE NELSON