Consulting
Impact Consulting
PO Box 148
Kew East, VIC, 3102
Ph: 0412 417-456
http://impactconsulting.net.au
Opening Hours
| | | | |
| --- | --- | --- | --- |
| Mon: | 8.00 am | - | 8.00 pm |
| Tue: | 8.00 am | - | 8.00 pm |
| Wed: | 8.00 am | - | 8.00 pm |
| Thu: | 8.00 am | - | 8.00 pm |
| Fri: | 8.00 am | - | 8.00 pm |
| Sat: | 8.00 am | - | 8.00 pm |
| Sun: | 8.00 am | - | 8.00 pm |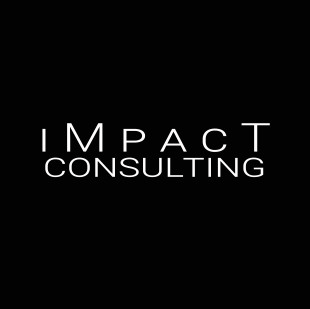 If I could make you think differently about your business, yourself and your success, would you be interested?
A lot of the struggles faced in business can be turned into opportunities by changing your viewpoint. If you are a business owner or sales leader who feels 'stuck', I will teach you to change your mindset and transform and grow your business to get real results.
Hi, I'm Michael Trencher, Director of Impact Consulting. As a business and performance coach and consultant, I help people in sales and customer service to truly succeed.
My mission is to build smarter, more productive and sustainable businesses. While some problems require drastic measures like pivoting a business model, others just require a leader to change their mindset to view the situation differently.
I use success strategies developed and honed over years of experience, to inspire, motivate and educate you and your business on how to leverage market conditions, transform, grow and get results.
My business insights and success strategies have helped my clients to:
Reset, rebalance and recreate their businesses into success stories, and
Dramatically increase income and performance
My expertise includes:
Goal & vision setting
Success and growth strategies
Team building & leadership
Wellbeing
Business Coaching
Personal Coaching
Best business practice
Sales performance optimisation
Building business resilience
Franchising
Mortgage Broking
Finance Industry
How I'm different: I have unique experience which gives me insights into businesses of all sizes. I embed myself in your business to tailor one-on-one or group programs using a unique blend of systematic processes and performance coaching to achieve the results that you want.
What I've learnt: You have heard the famous quote, "Insanity is doing the same thing over and over again but expecting different results." This couldn't be truer for those looking to grow their business. In order to be truly successful, you must shift your mindset before you can make any real progress. Just working harder is not the answer. As a leader you need to look outside the box and break old work habits. Ignore what others are doing and focus on finding what is right for you.
How it works: If you are a business owner or sales leader who wants to take their results to the next level or just wants to learn more about how Impact Consulting can help you, check out our website and feel free to contact me, add me to your network, or connect with me online.