Bank/Broker
Invoice Money
Suite 2 857 Doncaster Road
Doncaster East, VIC, 3109
Ph: (03) 8813-0527
http://www.invoicemoney.com.au
Opening Hours
| | | | |
| --- | --- | --- | --- |
| Mon: | 8.30 a.m. | - | 5.30 p.m. |
| Tue: | 8.30 a.m. | - | 5.30 p.m. |
| Wed: | 8.30 a.m. | - | 5.30 p.m. |
| Thu: | 8.30 a.m. | - | 5.30 p.m. |
| Fri: | 8.30 a.m. | - | 5.30 p.m. |
| Sat: | Closed | - | - |
| Sun: | Closed | - | - |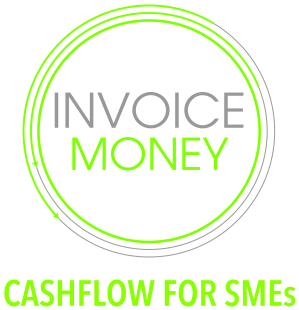 We are a well-resourced invoice financier with a clear focus on providing an innovative finance product to the small end of town.
We're fast. flexible, caring, and approachable. We suit small business and we like small business.
Our facilites are free to set up.
We don't insist on every invoice being given to us, we don't have hefty annual minimum fees, and don't charge the equivalent of 12 months fees if you want to leave us.
Our service and product are better than that. We're in it for the long haul.
We'll be here to buy your invoices week in, week out for as long as we both benefit from the relationship.
You don't solely interact with a computer screen; Invoice Money has real people in real offices.
But we also have an advanced on line system that gives you control and transparency.
We buy your invoices when you choose, but the relationship stays throughout, whether you use us or not.
Invoice Money is the Invoice Financier of choice for SME's.